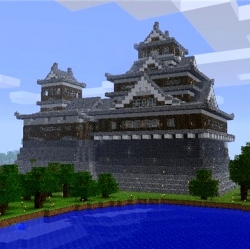 You're going to need a big pile of cash if you want to get into high-end virtual reality on the PC, but that may be creating a big opportunity for the likes of Samsung and Google to sweep up entry-level consumers. Mobile VR is on track to reach $861 million in revenues this year, according to data firm SuperData Research.

That is a big increase for a market that is only just getting off the ground thanks to Samsung's Gear VR (which it makes with Oculus VR) and Google's Cardboard casings, which enable smartphones to power virtual reality games and apps. While Samsung and Google are not jumping out of bed each morning to fight over less than $1 billion, both are treating this as a chance to establish themselves as leaders for early adopters and developers.

Goldman Sachs is predicting VR will grow to $110 billion by 2020. With that kind of money up for grabs, Google and Samsung see an opportunity to control how you download VR software. The Google Play store already has dozens of VR apps, and keeping that library growing is one of the key ways that the companies could stand to profit. So Google and Samsung are doubling their efforts to capitalize on mobile VR spending and controlling software distribution.

"Samsung will soon expand the mobile VR audience by bundling free Gear VR headsets with preorders of its Galaxy S7 smartphone," SuperData chief executive and head researcher Joost van Dreunen said. "Google, which already dominates the low-end of mobile VR with Cardboard, wants to move upmarket and is rumored to be working on a Gear VR competitor."

"With the Oculus Rift and HTC Vive costing $600 and $800 respectively [on top of the cost of a PC], mobile is how mainstream consumers will experience VR in the near future," said van Dreunen.