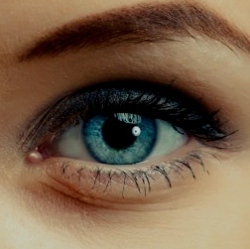 Apple has hired virtual and augmented reality researcher Doug Bowman, according to The Financial Times. Bowman was working as a computer science professor at Virginia Tech, where he spent his time investigating human-computer interfaces for immersive, three-dimensional environments.

His hiring shows that Apple is getting even more serious about VR and AR, which are markets that could generate as much as $120 billion in revenue by 2020, according to tech adviser Digi-Capital.

This isn't the first sign that Apple is jumping into a sector that companies like Google (with Cardboard), Facebook (with Oculus), and Microsoft (with HoloLens) are charging into with developer kits and consumer-ready products. In May, Apple acquired AR technology firm Metaio. And back in 2013, Apple purchased PrimeSense, the company responsible for the visual depth sensor tech in Microsoft's Kinect 3D camera.

Bringing in Bowman, just as Oculus Rift and the HTC Vive virtual reality head-mounted displays begin shipping to consumers later this quarter, suggests that Apple sees an opportunity here, and doesn't want to get left behind. Apple is likely also paying attention to how VR apps on the iOS App Store, like 360-degree video portal VRSE and DinoTrek VR Experience, are performing. And it likely doesn't want to cede that business to Google or Samsung, which worked with Oculus to release the GearVR headset holder for Galaxy phones.

Market analyst Joost van Dreunen, the chief executive officer of intelligence firm SuperData Research, sees Apple's moves as at least confirming the widely held suspicion that VR and AR both have money-generating potential.

"Apple's entry into the VR market would, at least initially, validate the investments made by companies like Facebook, Sony, Samsung, and Alphabet at a time when mainstream consumer demand is not yet proven," he told GamesBeat. But he also notes that Apple, as always, is acting in a strategic manner.

"At this year's CES, I noticed game developers and movie producers, both creative industry with which is intimately familiar, are eagerly experimenting with the technology (virtual reality)," said van Dreunen. "As the major players place their bets, it makes sense to remove a few key pieces, in this case a prominent VR researcher, off the board both as a defensive move and as part of Apple's ongoing effort behind product innovation."

This holds true with how Apple enters markets. We've seen this story before. Microsoft and Blackberry show a demand for smartphones, Apple revolutionizes it. It did the same with MP3 players before that and tablets afterward. It could come in and do something similar here by building on ideas from Oculus and Microsoft to produce a consumer VR product that people will happily shell out the money for.