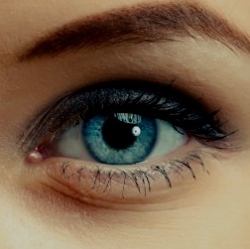 When VR was first introduced to the public as a mainstream option many years ago, it was largely featured as being a new form of entertainment with applications in gaming, movies and more. It is now increasingly being used in a wide range of business applications and functions with impressive results.

Pool and Hot Tub Sales

One of the most significant hurdles that pool and hot tub retailers and designers must overcome is helping homeowners envision what their space may be like when they install a new feature on their property. Some venues have a huge showroom, but not all customers can easily visit a showroom. Those who do may not be able to envision what a pool on display in a showroom may look like in their yard. Virtual reality has been used to create a virtual showroom, and it may also be customized to provide homeowners with a look at what their yard may look like after the installation of a new feature. Any business that has a showroom or large display area may benefit from this application of virtual reality as well.

Landscaping Design

When homeowners have plans to renovate their yard with a new landscaping design, the landscaping team traditionally prepares drawings or two-dimensional renderings for a homeowner to view. This give a reasonable look at what the property may look like after the yard has been redesigned, but it can still be difficult for some homeowners to fully imagine the possibilities available for their space or to envision the results in their mind. Virtual reality has been used to let homeowners walk into their newly designed yard. This can lead to improved sales and greater overall customer satisfaction, which may boost profitability in the years to come.

Interior Design

In the same fashion as with landscaping design efforts, interior design projects can incorporate virtual reality for new clients. Some clients want to ensure that their newly decorated home will live up to their dreams and specifications before they approve it or pay for the design services. Virtual reality lets homeowners walk into a designed space, and this lets them fine-tune the design before any work is completed on their home. For example, they may tweak the color, the pattern on the upholstery and more. This potentially could save the homeowner money by ensuring that no revisions need to be made after the work has been completed.

Real Estate Sales

Virtual reality is also increasingly being used in the real estate sales industry. Virtual tours are more common than ever, and they immerse a potential buyer in the home in a three-dimensional fashion. Buyers can look up and down as well as around a room in all directions to get a better idea of the layout of a home, its décor, and its overall size. Pictures may convey some benefits to potential buyers, but the ability to actually look around a home through a virtual tour with a 360-degree view is far more advantageous. Some are even using more enhanced virtual reality technology that lets users actually walk into a space to experience it.

These are only a few of the many current applications for virtual reality technology in the business world. New applications are regularly being developed and introduced, and this is changing the business as well as the customer experience in incredible ways in many cases. Now is a great time to learn more about how virtual reality can be used to improve your life or your business in strategic ways.