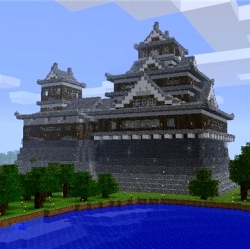 This year, CES saw countless VR demos, new headsets and accessories (maybe the most significant being wireless capability add-ons for tethered headsets), and AR consumer headsets and phones by ODG and ASUS. Many of these technologies will not be available until later in 2017 or 2018.

Oculus was noticeably missing, as well as major announcements related to the second iteration of existing headsets. While this may dampen the excitement around AR/VR, it doesn't mean the industry will fizzle out like 3D did.

Needless to say, AR/VR is still in its nascent stages, with major hurdles to overcome. The biggest barriers to consumer adoption are the need for more compelling content, especially for nongaming audiences; bulky, tethered headsets that can lead to poor user experience; and the high price points of headsets. To date, what we have seen is really just the first generation of headsets and experiences. The billions of dollars of funding being poured into the market will only accelerate the pace of development and, hopefully, shorten the path to mass market adoption.

Several investment funds have been formed and investment announcements made in the last year to support the growth of the AR/VR market. Here are just a few:

The Virtual Reality Venture Capital Alliance (VRVCA) is a $12 billion fund with over 35 participating investors.

HTC announced a $100 million investment fund, alongside its Vive X accelerator program.

Facebook will invest another $250 million into VR content (in addition to the $250 million investment it has already made in content)

IMAX announced it will invest $50 million into VR projects

The VR Fund is an early-stage VC launched with a target amount of $50 million to invest

COLOPL, a mobile gaming company, launched a $50 million fund for VR game projects

According to Digi-Capital, the AR/VR market saw $2.3 billion in investments in the 12 months following October 2015. While a sizeable chunk of the funding went to Magic Leap, much of the funding flowed into VR tools and solutions enabling the creation and distribution of VR content. The next wave of investments will most likely be directed towards content and applications.

In a recent survey of AR/VR startup founders, tech executives and investors, content in gaming, movies/TV and live events were the top three sectors for investment in the next 12 months. Ongoing investments will have to be made into the hardware, however, because overcoming hardware problems is necessary for users to fully enjoy premium content.

Due to the aforementioned adoption barriers, monetization of VR content hasn't quite taken off yet. Only two games (by L.A.-based Survios and Canada-based Cloudhead Games) have surpassed $1 million in sales and only one has surpassed $3 million (The Job Simulator by Owlchemy), as reported by UploadVR.

Much of the paid content available falls into the game category, with price points ranging from $2 mobile experiences to $60 high-end, tethered experiences. Most of the VR content available for free is marketing.

However, the move to monetize non-gaming content has begun and will continue into this new year. For example, Fox has released The Martian VR Experience and will be charging $20 for it on PSVR and the Vive. Sony recently co-financed the first VR film slate, taking the studio's relationship with VR beyond pure marketing.

Wevr announced a new subscription tier at $20 per year that will give users access to its cinematic content. And at CES, HTC announced a monthly subscription for a curated subset of content on its Viveport.