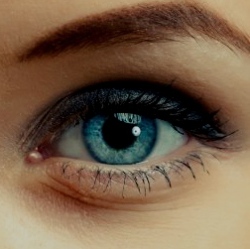 Tobii serves up tools that enable computers and smartphones to detect a user's eye-orientation, thereby determining what they are looking at onscreen. Tobii has been used by a number of big-name brands and are often used in the gaming realm, including in machines produced by Acer and Alienware.

Acer has actually launched three monitors with Tobii's eye-tracking technology built in, and around 40 games have been brought to market that support the nascent eye-tracking tech, including Tom Clancy's The Division, Assassin's Creed Syndicate, Deus Ex: Mankind Divided, and Watch Dogs 2.

The company's plans to raise a further $50 million are still subject to approval at a forthcoming extraordinary general meeting. If approved, the subscription period for the fresh rights issue will run from December 6 through December 20, 2016.

The company says that its ambition is to "make substantial investments in technology and market development," specifically for eye-tracking in virtual reality (VR) and smartphones, and it notes that the demand for eye-tracking in such consumer markets has moved faster than it had originally expected.

"The interest for eye-tracking in various consumer applications has developed at a substantially more rapid pace than we anticipated at the time of the IPO in April 2015," explained Tobii CEO Henrik Eskilsson.

At that point, we believed it would take a longer time for eye-tracking to become current for use in smartphones and VR-headsets than what we see today. The capital raise of just above SEK 400 million that was conducted in connection to the listing is sufficient to complete the business plan we decided on then.

But to create the conditions to take a leading position also within these new segments, we now need to further increase our efforts in market and technology development. We are convinced that the time is right to expand our investments and that there is good potential to create great value for our shareholders.

The AR / VR industry is expected to hit $150 billion by 2020, and Tobii is looking to move fast and not be left behind as others in the space invest in, and develop, new eye-tracking technologies. Indeed, the timing of today's announcement is notable, as it comes just two weeks after Google snapped up Silicon Valley-based eye-tracking company Eyefluence, a startup that had raised around $20 million in VC funding to build eye-tracking technology for augmented reality (AR) glasses and VR headsets.

Other startups focusing, if you will, on building eye-tracking smarts for VR include Facebook's Oculus, while Japan-based Fove recently opened preorders for a VR headset that lets you play games by moving your eyes.

With $50 million more in its treasure chest, Tobii says that it would have more "financial flexibility" and may wish to carry out quick acquisitions. The company also revealed that it has signed a deal with a major smartphone manufacturer that will integrate eye-tracking technology into one of its models, though further details were not divulged.