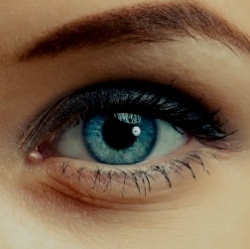 The Entertainment Software Association, the trade group that represents the game industry in Washington, D.C., issued its annual report on the U.S. game industry. About 40 percent of the most frequent gamers say they will likely purchase their own VR headsets within the next year.

That's good news, since some are warning that VR is overhyped and could be slow to take off, even as others such as Digi-Capital predict that VR could be a $30 billion industry by 2020. 55 percent of the most frequent gamers are familiar with VR. And 58 percent of those familiar with VR say that they intend to play games on VR.

The ESA says that 63 percent of U.S. households have at least one gamer (defined as someone who plays video games three hours or more per week). Each household has an average of 1.7 gamers, and 65 percent of households own a device used to play games. Only about 48 percent of homes own a dedicated game console, so that means a lot of people either play on PCs or mobile devices.

The average age of the players is 35, and that person has been playing since the age of 13. The average age of female gamers is 44, and the average male gamer is 35. Women 18 and older are 31 percent of the game-playing population, while boys 18 or younger are 17 percent. 50 percent of all gamers are female.

Consumers spent more than $23.5 billion on game content, hardware and accessories in 2015, compared to $22.4 billion in 2014. PC and console game software sales were $16.5 billion in 2015, compared to $15.4 billion a year earlier.

Shooter games are the best-selling category at 24.5 percent. Action games are 22.9 percent. Sports games are 13.2 percent. Role-playing games are 11.6 percent, and adventures games are 7.7 percent. About 56 percent of sales were digital games in 2015, compared to 52 percent a year earlier.

"This report illustrates how powerful storytelling, innovative hardware, and compelling design join together to fuel our industry's growth and fan excitement. We are consistently upending traditional conceptions of entertainment and how consumers interact with media," said Michael D. Gallagher, president and CEO of the ESA, which represents the U.S. video game industry (Gallagher will be a speaker at our GamesBeat Summit event next week).

"These advancements provide new opportunities for audience engagement, and have established this industry as the leader in groundbreaking entertainment and high-tech development."

The report underscores growing trends. About 45 percent of respondents said they follow esports on social media. 40 percent follow coverage on cable TV, and 38 percent stream coverage live.

When it comes to buying the average of the most-frequent game purchaser is 38. Males are 60 percent of purchasers, and 52 percent of the most frequent gamers feel that video games provide more value for their money than DVDs (23 percent), music (14 percent), and going to the movies (10 percent). 41 buy games without having tried them; 31 percent download the full game from the company's web site, and 30 percent buy after downloading the trial version or demo.

As for platforms, 56 percent play on PCs, 53 percent play on consoles, 36 percent play on smartphones, 31 percent play on wireless devices, and 17 percent play on dedicated handhelds.

About 48 percent of the most frequent players play social games. On mobile devices, 38 percent play puzzle, board, or card games. 6 percent play action. 6 percent play strategy games.

The report also says 54 percent of the most frequent gamers play with others. 40 percent play with friends, 21 percent play with family members, 17 percent play with parents, and 15 percent play with spouses.

Of those who play multiplayer and online games, the average time spent playing with others online is 6.5 hours, and the average time spent playing with others in-person is 4.6 hours. 53 percent of the most frequent gamers feel that games help them connect with friends, and 42 percent feel games help them spend time with family. 75 percent of the most frequent gamers say that playing games provides mental stimulation or education.

The majority of parents (86 percent) are aware of the Entertainment Software Ratings Board rating system. Among them, 97 percent believe the rating system is accurate. About 79 percent of parents place limits on playing video games, and 74 percent place limits on Internet usage.

Call of Duty: Black Ops III was the most popular console game in 2015, while The Sims 4 was the most popular PC game. The survey was conducted for ESA by Ipsos MediaCT, which surveyed more than 4,000 American households.