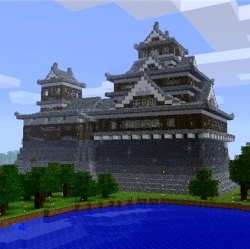 Razer wants to use some of the cash in its bank account to get in early on the next big tech breakthrough. The gaming-equipment manufacturer revealed today that it is launching zVentures, a new wing of Razer that will invest up to $30 million in startups working in the cutting-edge tech fields that are leading innovation.

This is different from the OSVR Fund that Razer is heavily involved with and works on offering platform-agnostic VR games. Potential areas of interest for zVentures include virtual reality, Android gaming, robotics, the internet of things (IoT), and big data. Razer wants companies that will make sense with any future products that it rolls out. The company has already built up a strong reputation for its PC-gaming peripherals, and it has spent the last year building on its brand of keyboards by also introducing laptops, headsets, and audio-video equipment.

"Razer has a long history of supporting partners, third-party product and business development," Razer cofounder and chief executive Min-Liang Tan said in a canned statement. "The cumulative benefit of those initiatives over the past decade has been very positive and significant. zVentures promises to take the sensibilities of our ventures work forward with far greater reach and impact."

The earmarked $30 million will not all go to one company. Instead, zVentures will spread out that risk among multiple companies in the various fields. Razer is specifically planning to set aside $5 million for VR-related investments and $5 million for Android game publishing.

Razer is heavily involved in both of those markets. It has its own HDK2 VR headset, and it is also the chief company responsible for the Open Source VR consortium. For Android gaming, the company acquired the software and name of the microconsole startup Ouya in 2015. Razer wants to use that and its Android-powered line of Shield devices to bring a different kind of inexpensive gaming to the world at large and China in particular.

The zVentures website is live right now, and it is accepting pitches.