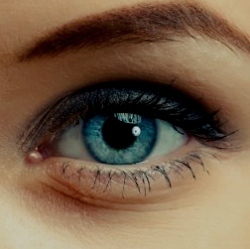 Google is continuing work on a standalone headset that blends virtual and augmented reality. The rumored device, which functions differently from the Daydream VR headset that will soon ship to consumers. It works completely standalone without any smartphone attached.

Additionally, Engadget now reports that the unannounced product integrates eye-tracking technologies and algorithms "to map out the real-world space in front of a user." The result is an experience that's less closed off than current VR headsets and "blurs the line between virtual and augmented reality."

From the sounds of it, this merged reality concept seems to resemble that of Microsoft's HoloLens, though we know very little about Google's plans for this product and what features it will offer. The report reveals that some components powering Google's futuristic device are being provided by Movidius, the computer vision company that Intel is acquiring for an undisclosed sum.

Daydream, built into Android 7 Nougat, is designed to deliver a VR experience similar to that of Samsung's Gear VR; you strap your phone into the comfortable headset, put it on, and the immersion begins. But it appears that Google executives might partially share the same philosophy as Microsoft, Magic Leap, and Apple's Tim Cook: some link with the outside world is essential.