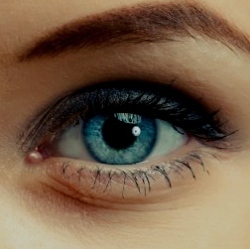 VR has grown immensely over the past few years, but 2016 looks like the most important year yet: it will be the first time that consumers can get their hands on powerful headsets for viewing alternate realities in immersive 3D.To get a sense of how quickly virtual reality is moving toward the mainstream, consider this:

In early January, more than 40 exhibitors will be showing off their technology in a dedicated "Gaming and Virtual Reality Marketplace" at the International Consumer Electronics Show. The trade group that puts on the show, the Consumer Electronics Association, says this is a 77 percent increase over what it saw in 2015.
High-Powered Headsets

Several virtual-reality headsets are expected to hit the market this winter and spring. Facebook-owned Oculus's first consumer headset, Rift, is slated for release in the first quarter of the year, while the HTC Vive, a headset created by smartphone maker HTC and video-game company Valve, is set to be available to consumers in April. Sony, meanwhile, is building its own headset, called PlayStation VR, which the company says will be released in the first half of the year.

A New Breed of Games

Companies are developing a number of games and other experiences to go along with these new virtual-reality headsets. A silly but fun game from Owlchemy Labs, called Job Simulator, will be available for Oculus's Rift, HTC's Vive, and Sony's PlayStation VR. The game, which I got to try out at Oculus's developer conference in the fall, is set in a future where robots have taken over all work, and it invites the player to simulate what it's like to perform jobs like working in an office or as a chef.

And Ubisoft Entertainment, which makes the Assassin's Creed video games and many others, expects to release Eagle Flight in 2016. The game lets you fly around above Paris, taking on the perspective of an eagle.

Better Camera Options

Virtual reality isn't all about computer-generated graphics; a number of companies are making live-action content, too. There aren't too many options out there for filmmakers, though, and some companies are coming out with cameras that they hope will help.

Nokia expects to start selling Ozo, a nine-pound, mostly spherical video camera with a long protuberance on its back (for its special combined battery and recording cartridges), for $60,000 sometime in the first quarter. And Lytro, which hasn't had much success with a camera that lets you change the focus of images after they've been shot, says it's also building a professional-grade spherical camera, called Immerge, that will be about the size of a beach ball and cost "in the hundreds of thousands of dollars."

Beyond the Living Room

Though much of the virtual-reality action in 2016 is expected to focus on the living room, a startup in suburban Utah is bringing it into a much larger space by opening a virtual-reality entertainment center called the Void later in the year.

Located in Pleasant Grove, Utah, the Void will outfit visitors with a headset and other gear, and then let them loose in groups of six to eight people to roam a 60-by-60-foot stage filled with a maze of physical walls and effects like heat and sprays of water that match up with a range of images you'll see on the headset.

The Void is already operating a demo stage in neighboring Lindon, Utah, where visitors pay $10 apiece for experiences that last about six or seven minutes; when the real thing opens in August or September, the company plans to charge about $34 for a 20-minute experience.