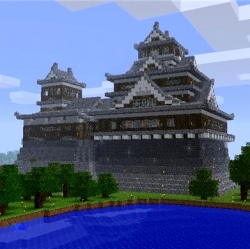 It seems everyone's got an accelerator these days. You've got the blue-chip models, like Y Combinator, and the big-money backed efforts, like Disney's. Now, the initial batch of companies in what could be the first virtual reality accelerator have been announced.

With virtual reality systems like Oculus Rift as well as Microsoft's new HoloLens, and Magic Leap getting so much attention these days, developers are swarming to the new technology. And now, some of them are getting the kind of early-stage help that could, they hope, make them successful.

According to Mike Rothenberg, the CEO and founder of Rothenberg Ventures, each company in the accelerator got $100,000 as well as office space and regular advice and help from a team of expert mentors. The River program runs for three months starting in February, and each company demonstrate their projects in April at San Francisco's AT&T Park, the home of the San Francisco Giants baseball team.

In explaining why he wanted to start a VR accelerator, Rothenberg added that, "Just as the Internet was nascent 20 years ago but now is ubiquitous, virtual reality technology will transform every industry over the next decade or two."

The selected companies are:

Fove, which is making "the world's first headset to use eye tracking to create an immersive experience.

DeepStream VR, which is developing virtual reality heath care games aimed at relieving pain and assisting with rehabilitation.

Emblematic Group, an immersive virtual reality journalism project.

Psious, which is developing VR-based immersion therapy for mental health practitioners helping patients overcome their fears.

SDK, a startup developing industrial training and travel tools in virtual reality.

Solirax, a VR education platform for "exploration, discovery, and creativity."

EmergentVR, which calls itself the "Instagram of VR," is making an application for making and sharing 360-degree VR experiences.

Vantage VR, which fashions itself the "Ticketmaster for VR events" with a 180-degree concert and live events viewing experience.

Triggar, another system for capturing and sharing 360-degree VR imagery.

Reload Studios, a VR game studio.

Innerspace, which is developing "high quality content focused on artistic and cultural expression."

Discovr, which is working on "immersive learning experiences about exploring the ancient world."

Thotwise, a VR game studio.

The 13 startups come from all over the world, including San Francisco, Japan, Spain, and France.