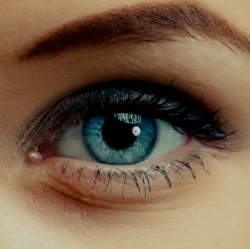 Skybound Entertainment and Samsung began production of a new virtual reality suspense thriller called 'Gone,' which will play on Samsung Gear VR headsets. The movie will be made by film and game producer J.T. Petty, Skybound's David Alpert said during a talk in San Francisco on Tuesday.

Skybound is best known for creating The Walking Dead comic book, and then adapting it into the popular AMC television series The Walking Dead, which premiered in 2010. Petty is best known for his writing on the video game Tom Clancy's Splinter Cell (Ubisoft). He's also written books and produced movies.

Skybound and Samsung said at CES 2015 that they would be working on a production together, but only now have they divulged details. Skybound's Alpert says he grew up in the movie-making world and that VR is a complete departure from that tradition. "3D is just an expansion of an existing technology, but VR is a whole new experience," Alpert said.

He said developing content for the new medium is full of new challenges and considerations. For example, he explained, the producer has no idea where the VR viewer will be looking within the 360-degree scene inside the headset.