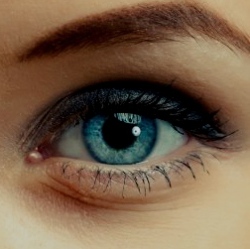 Neuro-technology firm SyncThink has received a patent related to tracking eye movements in VR headsets. That could be a potentially important piece of intellectual property, as VR headsets become more plentiful. VR is expected to be a $30 billion market in 2020, according to tech advisor Digi-Capital.

But the patent will have to survive legal challenges, as a lot of companies, from Facebook's Oculus to Eyefluence, are working on similar technology.

Boston-based SyncThink said it received patent No. 9,439,592 from the U.S. Patent and Trademark Office. SyncThink hopes to innovate with improved ways to control and navigate in VR, using the tracking of eye movements to control actions.

From interviews I've done with Eyefluence, I know that it isn't easy to come up with a system that takes into account natural eye wandering movements and blinking.

I haven't tried SyncThink's technology, but the company said it is currently deployed in its first mobile medical device, Eye-Sync.

"VR technology is the ideal environment for eye tracking. It's a platform where we can provide powerful cognitive insights," said SyncThink chief technology officer Daniel Beeler, in a statement. "The new patent will give us the ability to expand upon the already useful product we've created and the capabilities of multiple industries utilizing VR headsets."

The company has partnered with the Brain Trauma Foundation to generate an ocular-motor normative database. The partnership has studied over 10,000 individuals under clinical conditions and generated over 20 peer-reviewed research articles characterizing the impact of concussion on visual attention.

This data, in addition to the granted patents, will give the team at SyncThink the ability to continue improving the Eye-Sync product for consumer use.