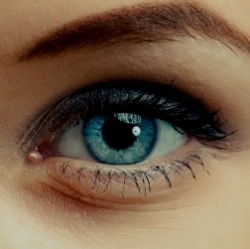 Chinese smartphone maker OnePlus has announced some interesting plans ahead of the launch of its next flagship phone, the OnePlus 3. They will build 30,000 specially made OnePlus Loop VR headsets, and it's giving them all away on a first-come basis.

This echoes a move made by the company last year when it gave away 30,000 Google Cardboard-style VR viewers to encourage fans to watch the launch event for the OnePlus 2 in virtual reality.

From a cost perspective, the difference between giving away $5 cardboard viewers and a full-fledged Samsung Gear-style headset is surely substantial. But as OnePlus notes, these will likely become collectors' items as they are in very limited supply.

OnePlus has gained significant attention for its low-price, high-spec Android phones, with its last flagship, the OnePlus 2, getting generally positive reviews. Similar to that launch event, you'll be able to watch the OnePlus 3 unveiled remotely in virtual reality by sliding your smartphone inside the Loop VR headset. It's compatible with most smartphones between 5 and 6 inches in screen size.

"We believe we, and the tech industry as a whole, have only scratched the surface of what can be done in VR, and there's much more immersive experiences to be had," said OnePlus cofounder Carl Pei. "Inspired by a certain fan video, we took to our imagination of where OnePlus would be decades from now, having moved our headquarters to space."

The imaginary space station is called The Loop, and OnePlus is touting this as "the world's first global shopping experience in VR", you will be able to order the new OnePlus 3 through a VR mall before anyone else.

We don't have an official launch date yet for the OnePlus 3, but the company could be setting a trend with its virtual reality launch events, back in February, Samsung launched its latest Galaxy flagship through VR at MWC in Barcelona, though the Korean tech titan did so at a physical event. OnePlus doesn't quite have the marketing budget of Samsung, so it's electing to keep things entirely virtual.

It's worth adding here that the Loop VR headset isn't really OnePlus's attempt to take on the incumbents such as Oculus Rift, HTC Vive, PlayStation VR, Samsung Gear, or other brands that have become synonymous with the burgeoning virtual reality / 360-degree video industry. The Loop VR headset won't be going on sale, it's designed purely to market the launch of its new flagship phone.

For what it cost to build 30,000 of these devices and give them away for free, OnePlus could have hosted a more traditional event with an online livestream. But OnePlus doesn't want to be lumped in among all the other handset makers, it wants to be seen as different. By paying for 30,000 people to tune in through virtual reality, it hopes to stand out from the crowd.