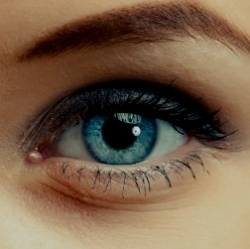 Facebook CEO Mark Zuckerberg unveiled a new mobile headset called Oculus Go. According to Zuck, "it's the most accessible VR headset yet," it starts at $199 and it's going to ship early next year. It appears that the mobile headset will be a similar experience to the Gear VR, allowing users to spin around but not move freely.

Facebook VP of VR Hugo Barra called the device, "hands-down the easiest way for developers to get involved with VR." He said it's lightweight and "feels incredibly soft to wear." It will sport lenses have the same wide-field

The device utilizes a "fast-switch" WQHD LCD screen and spatial audio. It will be cross-compatible with all Gear VR titles. Dev kits will ship in November.

The standalone mobile headset gives Oculus the promise of a renewed low-end mobile strategy that can allow the company to expand beyond their Samsung partnership for Gear VR.

The headset will really open up a new market to Oculus, allowing them to move away from relying on phone manufacturers.