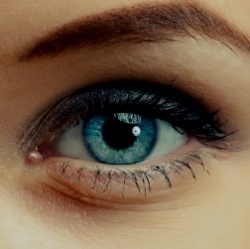 At a special event in San Francisco, Microsoft announced that it has acquired social VR app AltspaceVR. The virtual reality social networking app allows users across headset and web platforms to join 3D chat rooms to play games, watch videos and attend events.

In July, the startup announced it was shutting down after a new funding round had fallen through at the last minute, leaving the startup out of runway. Just weeks later, the company announced that it was keeping the lights on after help from a "third party."

We now know that third party to be Microsoft.

"Microsoft is excited to incorporate communications technology into our mixed reality ecosystem. Today's social experiences can be one sided: text, photos, and videos are posted by a single person, to be consumed by others later," a Microsoft spokesperson told TechCrunch in a statement. "But AltspaceVR takes social networks, combines them with real-time experiences, and leverages immersive presence to transcend beyond sharing posts to sharing situations. Situations of people, places, and things have deeper meaning and in turn, are more memorable."

Terms of the deal were not disclosed. AltspaceVR raised more than $15 million in venture funding from Comcast Ventures, GV, Formation 8 and others.

As of July, the startup detailed that it had just 35,000 monthly active users. Following the shutdown announcement, the startup let go a significant number of employees, leaving what it referred to as a "skeleton crew" to keep the service running.

The startup joins Microsoft as the company is aiming to distinguish its "mixed reality" platform for VR headsets running Windows 10. The company is releasing a slew of headsets with OEM partners this holiday at a more aggressive price point than its competitors, with headsets starting at $299.

Many have referred to social experiences as the "killer app" of VR, but the competition has been stiff as smaller startups go head-to-head with Facebook for control of a market that has just a few million users in total.