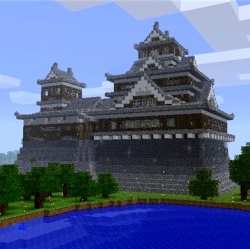 Many were left in wonder last year at the Facebook's and Oculus' surprising new collaboration, but apart from a non-official promise from Facebook to leave Oculus to do things they do best (developing high quality Virtual Reality hardware products and software experiences), not a single notion about Facebook's future endeavors was made.

However, ever since the merging of the two companies, it was only a matter of time when Facebook will start with its own VR apps. Hence, it was no actual surprise when Chief Product Officer Chris Cox announced Facebook's new project at the Code/Media conference. The only question remains, what is the purpose of these apps.

There is absolutely no doubt that the use of virtual reality will boost even more traffic AND profits for Facebook. For now, people use their Facebook accounts to put up photos and video clips, statuses, share content with their friends. But, what happens when we are allowed to post even more 'real' parts of our everyday life; like feelings of being inside the fighter plane or moving through someone else's house? If a picture is worth a thousand words, and a video even more; what's the overall worth of VR experience?

This new opportunity leaves us with one (possibly alarming) question, how will such content be created by users. Even though Facebook still does not want to expand on this, it will obviously require the use of a lot of cameras. On the other hand, Samsung cooperated with Oculus on designing the Gear VR, and has revealed its Project Beyond Camera, a device that captures or live-streams pictures and video clips from different angles and directions.

However, this particular solution is deemed just a little bit pricey for now, so Facebook is looking at the possibility of having to come up with the content on their own. At least for the time being. Some speculate that it could imply highlighting VR videos or working on a new VR-friendly version of Facebook website! Whatever Facebook holds in their sleeve, one thing is certain, it will take some time before we are able to like or share VR contents.