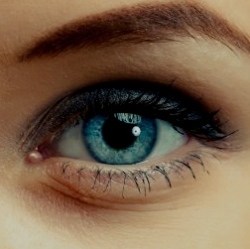 For years, the theme park industry has added value to their attractions with mobile games and apps that continue the experience beyond the park's walls and encourage return visitors. Examples include Club Penguin Island and Disney Magic Kingdom, to the Monstars Solitaire app.

However, emerging technologies such as AR and VR enable park designers to explore the idea of bringing consumer game experiences from home into immersive shared attractions found at theme parks.

Gamers care about the identities they create in games, and bringing those into a trip to the amusement park would be a win for both industries.

Theme parks incorporate VR bu can drive entertainment-based AR innovation
Gaming remains the leading industry in VR use cases with spending to exceed $7 billion in 2018. Many headsets exist on the market ranging from high-end hardware such as Oculus Rift to the more affordable and consumer-friendly PSVR. Most games are built around experiences that people can enjoy from home or on the go, in the case of both single-player or multiplayer games.

Despite its more personal nature, VR is still being integrated into some park rides and attractions, albeit in rudimentary ways. Seaworld's Kraken roller coaster has VR headsets that sync up to the ride and offer a story with an immersive view of ocean life. Disney World's Avatar: Flight of Passage ride offers a conceptually similar experience based on the film. Smaller regional parks, such as Knott's Berry Farm in Buena Park, California, have created competitive VR shooting experiences to compete against the larger parks.

VR is also finding success as a marketing tool for ride previews. This enables people to check out rides before going to the park, and it's driving more traffic to websites and social channels. On the development side, park designers use VR for concept and design planning to help visualize the finished product before construction has taken place. This often leads to a better synchronization between the concept and the final attraction, helping park designers incorporate more feedback from their clients to deliver the best attraction.

For true consumer-facing innovation, theme park designers are setting their sights on the less mature augmented reality (AR) market to better showcase their strengths and create more enthralling experiences. Theme parks have the advantage of driving entertainment-based innovation in AR because they own enormous, controlled environments that can push the technology, and the stories that they can tell, to its limits.

They already understand the value of AR and have used external AR experiences to their advantage. Theme parks embraced Pokémon Go Gyms and PokeStops as a way to entertain customers who are waiting in lines, or just as an added benefit to visitors. Six Flags went one step further and developed a "Pokémon Go guide" for their parks. These venues want to take this concept further and create new opportunities to bring personal experiences into the park in original and extravagant ways.

AR will begin to evolve using current special effect technologies, such as projection mapping and Musion screens, and then layering in personal AR devices into those environments. Real effects commonly associated with parks such as wind, rain, or fire will likely always supplement the digital experiences because there is no replacement for the ability to "feel" the attractions.
With Super Nintendo World in development at Universal Orlando, and the fictional Blizzard World theme park map released in Overwatch this year, the brand strength for certain gaming IPs can bring visitors into amusement parks. In part, this is because rapid technology advancement has made gaming more appealing to the masses in recent years. According to a Nielsen report from last year, 64 percent of Americans 13 years or older play games in 2016, up from 58 percent in 2012. Arguably, there are few passionate entertainment fanbases as loyal as gamers. Their emotional attachment to gamertags and in-game avatars, such as Destiny 2 and PlayerUnknown Battlegrounds, makes this an attractive market for the themed entertainment industry.

Theme park developers want to target their guests' existing emotional attachment to their own personal gaming environment and extend that experience into AR attractions. A large reason for this is the inability to create a seamless original AR experience. Creating an app-driven augmented reality attraction for thousands of people each day would require a guest to download the corresponding app, follow the directions, and understand the core concept to work perfectly. This is why heightened gaming IP-integration is expected to flourish in theme parks, which comes with large user bases that already understand the universe and how to interact with it.

Imagine being able to link your gamertag to certain theme park experiences. Some developers are working towards these goals. One straightforward example of this integration involves a player's online accomplishments shaping their experience in an attraction. Upon entrance to the game-specific attraction, a player's account will be registered that showcases high score, accomplishments, or levels completed. Based on that information, the guest will receive a customized experience. This connection will also drive repeat visitation as more online achievements trigger additional customized responses.

These experiences are still nascent, and there are tech and operational challenges that need to be overcome before these attractions can be fully realized. The most significant roadblock is scaling of AR experiences. Most theme park goers do not often consider the orchestra of sounds, sights, display, lighting, movement, and other special effects that must trigger at the exact moment for every ride or attractions 24/7. The capability to apply that same standard to an AR-based attraction and offer the same experience to thousands of people at any given time is a significant hurdle because of the many touch points involved.

With personal technology moving forward at an accelerated rate, theme parks must continue driving innovation in ways that no one else can in order to remain as exciting as they've been for hundreds of years. The best way for these parks to increase their traffic in a tech-driven world is to deliver unmatched experiences in AR, and gaming seems to be a likely first step toward this goal.