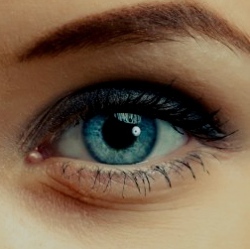 We know what social networks are like on the Web and in apps, but what will they be like in virtual reality? While Facebook, the owner of Oculus VR, is surely pondering this behind the scenes, a startup called AltspaceVR is already offering a few clues about how we may connect with each other in a simulated world.

AltspaceVR is building social virtual environments, ranging from a Japanese-style garden to an amphitheater to a dark, sleek lounge. The hope is that headset-wearing users will hang out together in these places in the form of avatars that display real body language thanks to motion sensors, and do things like watching movies, playing games, or shopping together using a shared virtual Web browser.

AltspaceVR also hopes developers will use the software development kit it's building to bring all kinds of applications, a giant chess game, for instance, or a 3-D model viewer, to its social, virtual world.

Virtual-reality technologies aren't yet consumer ready, but they're coming. Oculus VR, Sony, HTC, and others are working on headsets; and the HTC Vive is planned for release late this year. Devices aimed at developers are already on the market, one example is the Gear VR, a $199 virtual-reality headset developed by Oculus VR and Samsung that uses a Samsung smartphone as the display.

AltspaceVR is among a growing number of companies trying to figure out what, exactly, we'll do with these devices when they get here. Facebook, which owns Oculus VR, said in March that virtual reality gaming will be coming this year, while Philip Rosedale, the creator of the online virtual world Second Life, is building a virtual-reality universe called High Fidelity.

AltspaceVR CEO and founder Eric Romo wants to develop ways for people who are physically far apart to interact that are more engaging than, say, video chatting or talking on the phone. "That nonverbal part of communication is really lost in any other medium other than being together, and that's something we feel can be replicated to a great extent in virtual reality," Romo says.

So far, AltspaceVR has been testing out its virtual experience during weekend sessions with groups of users, holding events like a House of Cards marathon night and a Super Bowl viewing party within its virtual rooms. Romo hopes to make AltspaceVR available through an open "beta" test in the next couple months, along with its SDK.

The company aims to have a consumer product available at the time of the launch of the HTC Vive; so far, it has raised about $5.5 million in funding from investors including Google Ventures to help it down this path.