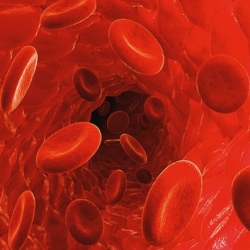 Zipline operates a commercial service delivering blood supplies in Rwanda. The new drone weighs 20kg (44lb) and can carry 1.75kg of cargo. It can drop its delivery to an area about the size of two parking spaces. The firm has now applied to take part in a trial being organised by the US Federal Aviation Authority (FAA).

The UAS Integration Pilot Program is a partnership between local governments and the commercial sector. The list of projects chosen for the trial will be finalised on 7 May. Founder Keenan Wyrobek told the news site Cnet that the new aircraft, with a 10m wing span, can fly "dramatically further" than the more traditional quad-copter design.

It has multiple motors so that if one malfunctions, the drone can continue to fly. The drone has a top speed of 128 kilometres per hour (80mph) and can do a round trip of 160km.

Its blood supplies are packaged inside small boxes attached to paper parachutes. Keller Rinaudo, Zipline's chief executive, said the Silicon Valley firm had redesigned its entire system, including its distribution centres.

"The new aircraft and distribution centre system we're unveiling today will help Zipline scale to meet the needs of countries around the world – including the United States," he said.

In 2017, Zipline announced plans to expand its service to cover Tanzania.