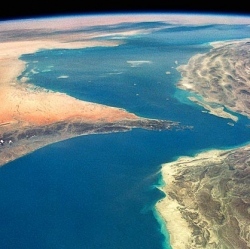 SpaceX has started the age of reusable rockets. They reused a first stage rocket and then successfully landed it. This was a lower cost rocket. They charged 10% less than an unused rocket. The space shuttle was reused but the space shuttle was much more expensive than disposable rockets.

"The SSMEs were reusable," Dan Dumbacher, former NASA deputy associated administrator for exploration systems development, said of the space shuttle main engines. "We tried to make them reusable for 55 flights. Look how long and how much money it took for us to do that, and we still weren't completely successful for all the parts.

Spacex expects an eventual 30 percent cost savings from reusing the first stage. If this translated into a 30 percent price reduction to customers, that would drop Falcon 9's advertised price to $42.8 million from today's $61.2 million. By giving customers all of the savings would reduce prices to about $37 million. There are economic incentives for Spacex to get eventually get more aggressive on price and seek more market share and more launches.

Arianespace Chief Executive Stephane Israel, in an April 23 briefing at Europe's Guiana Space Center here on the northeast coast of South America, said Europe's launch sector can only guess at how much SpaceX will need to spend to refurbish its Falcon 9 first stages.

Israel said European assessments of reusability have concluded that, to reap the full cost benefits, a partially reusable rocket would need to launch 35-40 times per year to maintain a sizable production facility while introducing reused hardware into the manifest.

The scenario European launch officials fear is one in which SpaceX succeeds in refurbishing stages at a relatively low cost, and then – to close reusability's business case — becomes even more aggressive on the international market, which is where Arianespace generates most of its revenue.