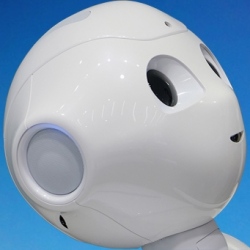 The UK is ill-prepared for the next industrial revolution, in which it is claimed robots and artificial intelligence will make millions of jobs obsolete, manufacturers have warned. Research conducted by the trade organisation EEF found that, only one in 10 thinks the country is ready.

"Manufacturers are ready to do the heavy lifting, but their efforts must be supported across the sector and supply chains and backed up by Government through its new industrial strategy," said Lee Hopley, chief economist at EEF.

"If we get this approach right then the UK can expect to be at the forefront of this global industrial wave – get it wrong, however, and the UK will be left trailing in its wake."

The fourth industrial revolution refers to the development of smart technologies such as connected devices, artificial intelligence and autonomous cars.

It is expected to have a serious effect on employment and productivity, with more than a third of jobs at high risk of automation in the next 10 to 20 years, according to Deloitte.

The EEF report found that six in 10 manufacturers believe digital technologies will boost productivity, while 74pc say that the fourth industrial revolution will fundamentally change customers' expectations.

Almost 70pc of manufacturers say that it will happen faster than previous changes in manufacturing, leading to concerns that, without a supportive industrial strategy, the UK could be left behind.