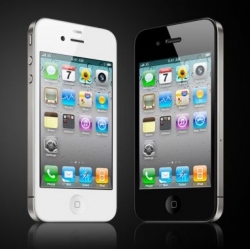 The launch of Apple HealthKit and Google Fit in the latter half of 2014, along with the pending launch of the Apple Watch in the first quarter of this year, has the world of mobile health applications poised to truly go mainstream in 2015. The mHealth application market is estimated to be worth $6.4 billion in 2015.

But the explosion of interest around mobile health has led to fierce competition, with more than 100,000 applications now available for iOS and Android in the health and fitness categories. It's no wonder that more than 70 percent of all mobile health developers achieved fewer than 50,000 downloads and less than $10,000 in revenue.

With such a huge opportunity and fierce competition, how are mobile health app developers supposed to stand out and join the top tier of publishers with more than 500,000 downloads? Here are four trends driving mobile health app success in 2015. Make sure your app has these to make it a success in the years to come.

Connectivity to other apps

Most mobile health apps today are islands. They don't interact with other applications beyond simple sharing to social networks. This lack of integration hurts mobile health apps in more ways than one. First, it limits their value. Data from other applications can't flow into or out of the app, limiting utility for the user and creating redundant tasks that require input into multiple application databases.

Second, the lack of connectivity and redundancy makes it all too easy for users to abandon the app shortly after downloading it, if they bother to download it at all. User retention is critical for application success in any category, and connectivity is one of the main ways the top health apps stay relevant and at the top of the download charts.

Remote monitoring and consultation with physicians

While fitness apps comprise the largest portion of the mobile health application marketplace today, they are decidedly not where the opportunity lies for app developers in 2015 and beyond. A recent survey by research2guidance found that fitness applications are likely to fall from their top spot in the coming years, to be replaced by monitoring and consultation apps.

The reason is simple and profound. With the launch of the Affordable Healthcare Act in the U.S. and the increased cost of managing an aging population, health care providers are looking for ways to reduce expenses related to health care, particularly chronic care management and mitigation. Mobile health apps that can reduce costs through remote consultation and compliance in health management programs will be the most sought after by these organizations.

Priority on data security and compliance

Thirty-four of respondents to the mHealth App Economics 2014 survey agreed that if there is a show stopper for the mobile health promise, it's data security. With high-profile breaches of user data a fixture in the headlines, it's little surprise that user concern over privacy of health data is the top priority for developers as well.

More than 60 percent of consumers surveyed in a recent poll on privacy were more concerned about their data security in 2014 than they've ever been. And in a December 2013 poll by Radius Global Market Research, more than three quarters of Internet users at least "somewhat agreed" that they would stop using a service, product, or retailer if they felt their privacy was violated.

Access to medical databases

The demand for apps that allow for monitoring, compliance, and consultation will by default require connectivity to medical databases and patient records at the physician, hospital and service provider offices where care is administered, even if done remotely. This connectivity will be driven in part by hospitals and healthcare organizations and their electronic medical records management services, and by a host of new providers building connectivity tools that act as a secure bridge between application and patient databases.