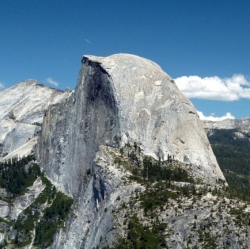 The US tech firms are rallying behind the 2015 Paris climate agreement, despite President Trump's decision to leave it. Mr Trump's move has been met with dismay from other world leaders signed up to the accord – but much of the outcry can be heard on the west coast of his own country. The chief executives of Apple, Google, Microsoft and Facebook have all criticised the decision.

Elon Musk, who had been a member of Mr Trump's business panel, announced he would leave the post.

"Am departing presidential councils," he tweeted. "Climate change is real. Leaving Paris is not good for America or the world."

Many firms, including IBM and Amazon, said they would continue to try to meet the goals of the climate deal.

"IBM supported – and still supports – US participation in the Paris Agreement," the hardware manufacturer said in a statement.

Microsoft remained "committed" to doing its part for the agreement, its president and chief legal officer Brad Smith said. Many tech firms have faced scrutiny from environmentalists, thanks to the huge energy demands of their data centres.

US data centres consumed roughly as much energy as six-and-a-half million US homes, according to one report – 70 billion kilowatt-hours of electricity. Tech firms have consequently invested heavily in making their operations greener.

Google, for example, says it is on track to hit its own goal of offsetting 100% of its data centres' energy use against renewable power.

And Apple has said that 96% of its energy comes from renewable sources – the company is now pushing its suppliers to follow its example.

"A lot of these firms have already invested in renewables and [leaving the Paris deal] counters what they're currently invested in," explains analyst Matthew Ball at Canalys.