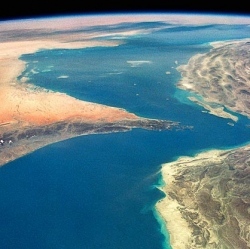 SpaceX has succeeded with a launch of one of its Falcon 9 rockets today, for client Taiwan National Space Organization (NSPO). The rocket took off from SpaceX's launch facility 4E at California's Vandenberg Air Force Base as planned, carrying the NSPO's FORMOSAT-5 satellite to orbit, where it was deployed successfully.

This marks an even dozen launches for SpaceX for the year, which is remarkable given that just last September the company suffered a significant setback when one of its rockets exploded during pre-launch operations on the launch pad ahead of a mission to put a Facebook-operated satellite into orbit. Twelve launches in one year puts SpaceX ahead of its closes competitor in 2017, the Russian state space agency. It's also a new record best for SpaceX, in a year of firsts including the first re-use of a refurbished booster and the first use of a refurbished Dragon cargo capsule.

Today's launch also included a rocket recovery attempt for the Falcon 9's first-stage booster. The first stage successfully separated from the second shortly after take-off, and then returned as planned under a controlled descent to SpaceX's drone barge ship in the Pacific Ocean off the west coast of the U.S. SpaceX has recovered nine boosters thus far in 2017, including the one used for today's FORMOSAT-5 mission. SpaceX has recovered fifteen Falcon 9 first stages in total.

This is already a very successful year for SpaceX overall, but it could become even more significant if it manages to run its first ever Falcon Heavy test launch in November as planned. Elon Musk doesn't have high hopes for Falcon Heavy's chances during its first ever run; he's said it's highly unlikely it'll make it all the way to orbit on its inaugural voyage. Launching at all would be a terrific achievement, however, in terms of what it means for SpaceX's ability to glean useful data and prepare for the next test, and eventual heavy cargo and crew launches.