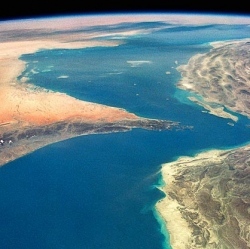 A SpaceX Falcon rocket blasted off on Sunday from a historic launch pad at the Kennedy Space Center in Florida, then succeeded in landing itself back on the ground nine minutes later. The rocket, which launched at 9:39 a.m. EST, carried a cargo ship with about 5,500 pounds (2,500 kg) of supplies and experiments for the International Space Station.

After the launch, the rocket's first stage separated, turned around and touched down on a landing pad at the nearby Cape Canaveral Air Force Station. It marked the eighth successful landing for Elon Musk's rocket company.

It was the first time SpaceX launched a rocket from Kennedy Space Center's historic Launch Complex 39A, originally built for the 1960s-era Apollo moon program and later repurposed for the space shuttles.

The space company founded by entrepreneur Musk had scrubbed its first launch attempt on Saturday, 13 seconds before liftoff, due to concerns about the steering system in the rocket's upper stage, the company said.

The National Aeronautics and Space Administration, which hired SpaceX to fly cargo to the station after the shuttle program ended, was closely monitoring the launch to learn more about the company's operations before it clears the company to fly NASA astronauts on SpaceX rockets.