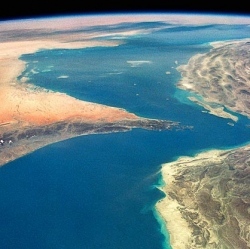 Spacex plans to launch its Falcon 9 rockets every two to three weeks. SpaceX was approaching that pace last autumn, before the Sept. 1 accident, which happened during a routine preflight test. The explosion destroyed a $200 million Israeli satellite and heavily damaged the launch pad.

Shotwell said repairs to the launch pad at Cape Canaveral Air Force Station, which are still underway, should cost "far less than half" of a new launch pad, which she said runs about $100 million. The new launch pad is at NASA's Kennedy Space Center, just north of the Cape Canaveral site.

SpaceX is also modifying the rocket's engines to increase performance and resolve potential safety concerns, said Shotwell.

The company plans to change the design of the Falcon 9's turbopump – which provides propellants to the rocket's engines – to eliminate cracks that have prompted concern from NASA and the U.S. Air Force.

NASA has hired SpaceX to taxi astronauts to and from the International Space Station starting in late 2018.

Shotwell said the new turbopumps will be installed before the first unmanned test flights of the commercial space taxi, scheduled for November.

SpaceX has a backlog of more than 70 missions, worth more than $10 billion. Spacex has successfully flown 27 out of 29 times since the Falcon 9's debut in 2010.

If they launch every two weeks for the remainder of the year that would be 25 launches.

If they launch every three weeks that would be about 17 launches.

If they launch every 2.5 weeks that would be about 21 launches.

The company flew eight missions in 2016 before the launch pad accident in September grounded the fleet. The rocket returned to flight last month, flying from a second launch site in California, which is only used for satellites heading into polar or high inclination orbits.

A fourth launch site in Texas is under construction.