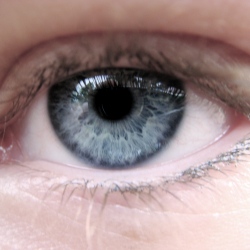 Sense, a glowing orb for sleep-monitoring, has caught on among investors, who have ponied up $10.5 million for the Silicon Valley-based company that makes it, one Hello. Investors include ex-PayPal head David Marcus, Facebook exec Dan Rose, and Xiaomi exec (and recent Google honcho) Hugo Barra.

Sense has caught fire on Kickstarter, as almost 20,000 backers have made donations or pre-ordered the globe, adding another $2.4 million to the cash raised. The device, $99 for the Kickstarter backers who will start receiving it by November, $129 at retail, resides like a small, spherical candle holder on a night table. But, according to the company, it does so much more than shelter a flickering flame.

With an accelerometer- and gyroscope-bearing sensor called the Sleep Pill sitting under your pillow and an accompanying phone app, the device is essentially a sleep fairy without the pixie dust. "Sense," the company says on its website, "is a simple system that tracks your sleep behavior, monitors the environment of your bedroom, and reinvents the alarm." The simplicity includes an ambient light sensor, high-sensitivity microphone, temperature sensor, high-quality speaker, proximity sensor, particulate sensor, and WiFi and Bluetooth Low Energy connectivity.