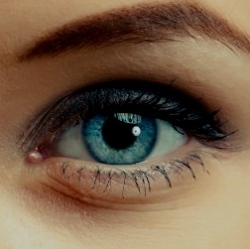 Second Sight Medical has said that the 1st patient was implanted with its Orion 1 visual cortical prosthesis device designed to restore vision to the blind. The procedure was performed as part of a proof-of-concept trial at UCLA. The trial looks to show initial safety and feasibility for human visual cortex stimulation.

"Based on these results, stimulation of the visual cortex has the potential to restore useful vision to the blind, which is important for independence and improving quality of life," performing surgeon Dr. Nader Pouratian of UCLA said in a prepared statement. The company said that the trial success, as well as additional pre-clinical work, has positioned the company to submit an FDA IDE application for the device in early 2017.

"It is rare that technological development offers such stirring possibilities. This first human test confirms that we are on the right track with our Orion I program to treat blind patients who cannot benefit from the Argus II Retinal Prosthesis (Argus II). This initial success in a patient is an exciting and important milestone even though it does not yet include a camera.

By bypassing the optic nerve and directly stimulating the visual cortex, the Orion I has the potential to restore useful vision to patients completely blinded due to virtually any reason, including glaucoma, cancer, diabetic retinopathy, or trauma. Today these individuals have no available therapy and the Orion I offers hope, increasing independence and improving their quality of life," board chair Dr. Robert Greenberg said in a press release.

Second Sight said it hopes to win IDE approval and be abel to move forward with an initial clinical trial of the complete Orion I system, including its camera and glasses. The company hopes to expand the study to a global pivotal clinical trial upon positive initial results and discussions with regulators.

"While we still have much work ahead, this successful human proof of concept study gives us renewed energy to move our Orion I development efforts forward. We believe this technology will ultimately provide a useful form of vision for the nearly six million people worldwide who are blind but not a candidate for an Argus II retinal prosthesis.

We also remain focused on further developing our Argus II technology for patients with Retinitis Pigmentosa, making it more widely available, and exploring its potential to improve the vision of nearly two million patients blinded by Age-Related Macular Degeneration worldwide," prez & CEO Will McGuire said in prepared remarks.

In June, Second Sight Medical said it raised $19.8 million from an oversubscribed round of rights offering to shareholders of record, with funds slated to support a post-market study of its Argus II retinal prosthesis system.

The Argus II induces visual perception in blind patients with retinitis pigmentosa by stimulating of the retina's remaining cells with electrical pulses, which allows for the perception of light patterns to the brain, the company said.