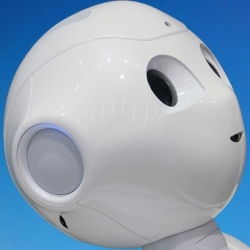 The electronics manufacturing hub, Kunshan, in Jiangsu province, is seeking a drastic reduction in labour costs. The county is one-seventh the size of Shanghai and the mainland's first county to achieve US$4,000 per capita income.

However, a blaze, blamed on poor safety standards and haphazard industrialisation, dented Kunshan's pride. More than a year on, the county, which attracts much of its investment from Taiwan, is trying to reinvent its growth strategy. It is accelerating growth by replacing humans with robots and encouraging start-ups.

Thirty-five Taiwanese companies, including Apple's supplier Foxconn, spent a total of 4 billion yuan (HK$4.74 billion) on artificial intelligence last year, according to the Kunshan government's publicity department.

"The Foxconn factory has reduced its employee strength from 110,000 to 50,000, thanks to the introduction of robots. It has tasted success in reduction of labour costs," said the department's head Xu Yulian. "More companies are likely to follow suit."

As many as 600 major companies in Kunshan have similar plans, according to a government survey. The job cuts do not augur well for Kunshan, which had a population of more than 2.5 million at the end of 2014, two-thirds of whom were migrant workers.

Factories and other buildings cover about 46 per cent of the land, a figure which is far higher than the cap set by the central ­government. The local government, which was reshuffled after the blast, has promised to maintain zero growth in land development and decrease its population by 2020.

The county grew by less than 3 per cent in 2014 and 2015 amid the central leadership's bid to restructure the world's second largest economy into a greener, more tech-intensive one.