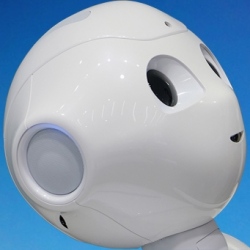 Rewired.ai has launched a $100 million investment fund and venture studio, the company announced today. Investments will be targeted at applied science and tech; "We're investing not only in sensors but also in software and systems that help autonomous machines to interact with unpredictable environments and collaborate with humans.

With such capabilities in hand, we think humans can do dramatically more, and do it more safely, with much less," the company said today in a Medium post. "We believe that advancements in robotics will unlock not only a new economy but also massive opportunities for doing good and improving the quality of human life."

The studio will begin by working with stealth companies as well as Open Bionics, a startup that makes robotic hands and arms, and Raptor Maps, a startup that monitors agriculture and industry through the use of drones and sensors.

Rewired has offices in London and Lausanne, Switzerland, and plans to expand to the United States in the coming months, and parts of Asia at a later date.