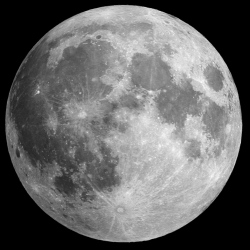 Driverless buses and lorries to hit the roads UK roads are going to be transformed in 2015 with Transport Minister Claire Perry tipping it to be the year of the driverless car, bus and lorry. According to Perry, driverless buses will be able to provide "better and more frequent services" and transform rural public transport.

"I understand that one of the country's major bus companies is already interested in driverless buses," Perry said in October. "Driverless technology is the future. We can't avoid it and I don't want us to. I can also understand that some drivers will be – at the very least – unsure of them."

First advert on the moon

A Japanese soft drinks manufacturer is planning to place the first extra-terrestrial advert by sending one its cans to the moon. The marketing mission by Otsuka will be undertaken through Elon Musk's SpaceX company in October 2015 on a four-and-a-half day journey that will cover 236,121 miles.

If successful, SpaceX and Otsuka will be able to claim the $20 million prize offered by Google's Lunar X competition to be the first private team to "land a robot on the surface of the moon, travel 500 metres over the lunar surface, and send images and data back to the Earth."

White space Wi-Fi

Free "Super WiFi" that utilizes the white space spectrum found between television stations to deliver internet connectivity is expected to be rolled out across vast swathes of the unconnected world in 2015.

Augmented reality smartglasses

Google's acquisition of an augmented reality startup earlier this year led to strong speculation that the tech giant is planning a big upgrade for its Google Glass smartglasses. Magic Leap is expected to deliver augmented reality to Glass wearers, offering both informative and gaming experiences. "Our team dug deep into the physics of the visual world, and dug deep into the physics and processes of our visual and sensory perception," Magic Leap states.