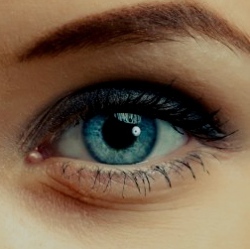 Iribe is leaving Facebook following some internal shake-ups in the company's virtual reality arm last week that saw the cancellation of the company's next generation "Rift 2" PC-powered virtual reality headset, which he had been leading development of, a source close to the matter told TechCrunch.

Iribe and the Facebook executive team had "fundamentally different views on the future of Oculus that grew deeper over time," and Iribe wasn't interested in a "race to the bottom" in terms of performance, we are told.

Iribe announced his departure in a Facebook post today:

So much has happened since the day we founded Oculus in July 2012. I never could have imagined how much we would accomplish and how far we would come. And now, after six incredible years, I am moving on.

I'm deeply proud and grateful for all that we've done together. We assembled one of the greatest research and engineering teams in history, delivered the first step of true virtual presence with Oculus Rift and Touch, and inspired an entirely new industry. We started a revolution that will change the world in ways we can't even envision.

Yet, as far as we've come, the journey has just begun. Michael Abrash is right: "These are the good old days". Now is when we get to pioneer the foundation of the next great computing platform and medium – this is our time to be pushing the state-of-the-art onward and upward. Every part of VR and AR needs to improve, especially the hardware and core technology, and Oculus has the best team in the world to do that. Although we're still far from delivering the magical smart glasses we all dream about, now they are nearly within our reach.

Working alongside so many talented people at Oculus and Facebook has been the most transformative experience of my career. We have a saying when someone compliments or thanks you – "Team effort". The success of Oculus was only possible because of such an extraordinary team effort. I'd like to sincerely thank everyone that's been a part of this amazing journey, especially Mark for believing in this team and the future of VR and AR.

As for me, this will be the first real break I've taken in over 20 years. It's time to recharge, reflect and be creative. I'm excited for the next chapter.

The cancellation of the company's next-gen PC-based "Rift 2" virtual reality product showcases how the interests of Facebook's executive leadership have centered on all-in-one headsets that don't require a connection to an external PC or phone. In May, Oculus released the $199 Oculus Go headset and plans to release the $399 Oculus Quest headset sometime next spring. A Facebook spokesperson tells TechCrunch that PC VR is part of the company's future product roadmap and that much of what Iribe's team has been working on will be manifested in future products.