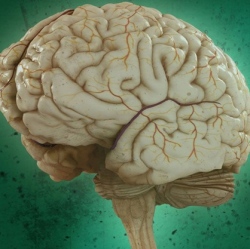 A company set up by Elon Musk to develop advanced biotechnology enhancements for the human brain has raised $27m (£20.9m) from 12 investors, according to a Securities and Exchange Commission filing. Neuralink could be seeking as much as $100m within the next 12 months, the filing appears to state.

Mr Musk has taken to Twitter to deny that the company was actively fundraising.

The Tesla and SpaceX chief executive wrote in response to a Wall Street Journal story: "Neuralink is not raising money."

He said the newspaper's reporter had "misinterpreted" the filing, adding: "WSJ has been laboriously negative for over a decade. I'm surprised they haven't bored their readers to death by now."

When asked to explain the filing, which stated clearly that 12 investors were involved, Musk responded with two emojis.

The filing states that $26.9m (£20.9m) has been raised, with a total offering amount of $100m (£77.3m).

Mr Musk insisted the company was not looking for outside investors, which some have suggested might mean the billionaire is planning on footing the rest of the bill himself.

And although Mr Musk has been adamant that Neuralink is not looking for further funding, Bloomberg has reported that he "has taken steps to sell as much as $100 million in stock to fund the development".