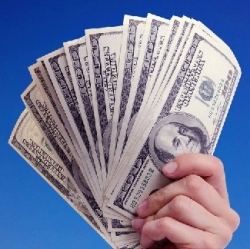 In the digital age, it's becoming more common to see a company launch an "initial coin offering" (ICO) to raise investment. With the continual rise of blockchain technology and the rise of cryptocurrencies such as Bitcoin and Ethereum, the risk, and for some the benefits, of investing in an ICO is both equally enticing and rewarding.

But with so many new companies launching all with seemingly attractive propositions, it can be tricky to navigate between those creating an innovative and exciting concept, and those who are nothing more than a fraudulent money making scheme. But with so many ICOs to choose from, how easy is it to spot an ICO scam? If you know the red flags to look out for then you won't be caught out.

Here are some tips to help spot a scam ICO.

Research the team
The team is the biggest success factor in raising a successful ICO. Having the wrong team can be the breaking point and easily derail a project. Because of this, it common for scammers to create fictitious founders and advisers to make their project sound more appealing — which will hopefully lead to investment.

However, if you can't find the team on LinkedIn, Facebook or other social channels, be cautious. If they do have social channels, read them carefully. Do they post rarely, have zero engagement yet have over 10,000 followers or likes? Chances are, those people are not real, and the subscribers have been bought. Be smart and check the company's experience.

Research their previous employment to be certain they are who they say they are and they have the background they say they do. Another great tool to check is Bitcointalk, who run a forum which logs new projects announced, as well as detailing users who have recently changed their password or resettled their account.

Read the whitepaper
An ICO whitepaper is a great piece of collateral that will outline and detail exactly how the intricacies of the proposal work, how the technology will work and the next steps pending a successful ICO. Not only do you want to read a very thorough whitepaper but keep an eye out for a host of complementary resources such as the financial model, SWOT analysis, legalities, and roadmap.

A whitepaper can't always highlight a potential ICO scam — as is the example with PlexCoin, who raised over $15 million with a whitepaper before being shut down by the U.S. Securities and Exchange Commission in December — but it is an ideal stepping stone in the right direction. If you can't find a whitepaper, or the website contains nothing more than marketing jargon, walk away.

Review the token sale progress
To raise a successful ICO, or an ICO of any kind, it must have its own currency system, and this system and sale progress should be easy to view. Any successful ICO is effortlessly charted by their token sale address, whereas a scam ICO will hide their progress behind individual contribution addresses. This means no one will ever be certain on the exact amount that is being raised and how long is left for the ICO sale.

If it's not clear how much is being raised, how long the ICO is running for, or the tokens are constantly "sold out" ask yourself why? Is the token really that popular, or are they creating a sense of urgency to draw you in?

Is there transparency?
The more transparent the company is to the community, the more likely that they are who they say they are. Social channels and the company website should be keeping investors and potential investors up to date on progress of the ICO. This is a positive sign that they are willing to be open and public with their work. You should also be able to see a clear developmental product timeline of activity. If you don't know what's happening and when, ask yourself why.

Assess the project feasibility
Having already launched a successful business model in our cloud gaming platform Playkey.net — which helps gamers and owners of low-spec hardware to play blockbuster games — we knew we had the skill-set, the team and also the consumer appetite to take this one step further.

We learned how we can scale up and do things differently. We therefore, are in the process of launching Playkey.io to address this problem for the foreseeable future – a decentralized gaming platform, which will let people "rent" their hardware power to gamers who don't have high-spec equipment, forming a P2P ecosystem. This will be achieved through the use of cryptocurrency.

The moral here, is that any project you are thinking of investing your money in, not only needs to be a solid idea now but also in the future. Innovation and excitement are great, but does the project have longevity? Is it fixing a problem for the long-term, or is it just fixing a problem right now?

Don't be afraid to scrutinize
In 2016, DeClouds collected over $1 million from their ICO, an impressive feat in what is a competitive market. However, it soon came to light that DeClouds was not all that it seemed and, not only had the founders disappeared, but the Bitcoins they had collected had vanished with them. The photos they shared on their social channels were doctored and their advisers were not real.

Moral of the story, scrutinise every detail. Double check the contact details listed are accurate and lead to where they should. Research in to their legal entity and make sure the information provided matches what you are researching. Don't be afraid to delve a little deeper and ask the questions that others are not.