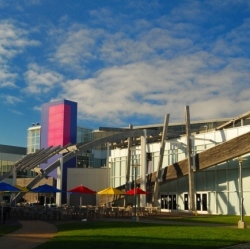 The race is on to grab the customers who have yet to buy a smartphone. Google is about to take another crack at its ultra-low-cost smartphone initiative, called Android One. The company's managing director in Southeast Asia, Rajan Anandan, says that a new plan for Android One will be unveiled in "the next few weeks."

Few details are available, but Anandan adds in an interview with The Financial Times that part of the plans will be a push to hit the "sweet spot" of $50 smartphones.

Android One launched with the goal of standardizing low-cost smartphones for emerging markets and ensuring that all users were on the latest versions of Android. Google doesn't make any of the hardware, but it provides a set of standards that guarantees that devices under the program will be solid.

Google also saw Android One as a way of ensuring that it controlled (and could profit from) the spread of Android in emerging markets. It was a direct counter to low, cost manufacturers in China who use "forked" versions of Android that don't have Google's services built in.

The hope was that the Android One brand could build consumer confidence and help steer millions in emerging markets towards pure Android devices that plugged into Google's services and ad network.

After launching alongside a major marketing push last year, the project has largely been a disappointment. Despite Google's lofty goals of using Android One to get "the next billion" smartphone users, it's estimated that fewer than a million of the devices have been sold in India, the initiative's most important market.

This isn't the first time Google's hardware efforts have faltered, we'll have to wait and see if a reborn Android One can crack the emerging market puzzle.