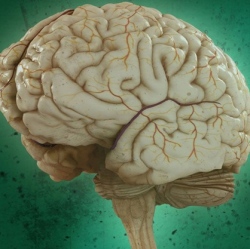 In the largest collaborative study of the brain to date, about 300 researchers in a global consortium of 190 institutions identified eight common genetic mutations that appear to age the brain an average of three years. This could lead to targeted therapies for Alzheimer's disease, autism, and other neurological conditions.

Led by the Keck School of Medicine of the University of Southern California (USC), an international team known as the Enhancing Neuro Imaging Genetics through Meta Analysis (ENIGMA) Network, pooled brain scans and genetic data worldwide to pinpoint genes that enhance or break down key brain regions in people from 33 countries. This is the first high-profile study since the National Institutes of Health (NIH) launched its Big Data to Knowledge (BD2K) centers of excellence in 2014. The research was published Wednesday, Jan. 21, in the peer-reviewed journal Nature.

"Our global team discovered eight genes that may erode or boost brain tissue in people worldwide," said Paul Thompson, Ph.D., Keck School of Medicine of USC professor and principal investigator of ENIGMA. " Any change in those genes appears to alter your mental bank account or brain reserve by 2 or 3 percent. The discovery will guide research into more personalized medical treatments for Alzheimer's, autism, depression and other disorders."

The study could help identify people who would most benefit from new drugs designed to save brain cells, but more research is necessary to determine if the genetic mutations are implicated in disease.