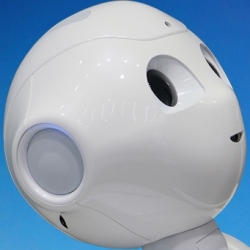 China is aiming to catch up with international leaders in the industry. Issued by the National Development and Reform Commission on Monday, the plan earmarks breakthroughs in core AI technology and hardware supply as key goals, Xinhua News Agency reports.

China will build a basic system for AI resources and innovation and create a market worth more than 100bn yuan (US$15.26bn) by 2018, according to the plan.

Attaching great importance to cultivate world-leading Chinese AI companies in key areas to keep abreast of global AI industry and technology, the plan also highlights areas including intelligent home appliances, smart cars, intelligent wearables and robots.

The shift towards AI was illustrated further as Apple supplier Foxconn culled 60,000 jobs in its Kunshan factory due to the introduction of robot workers, Tech In Asia reports.

The company is understood to have invested 4bn yuan (US$620m) in AI last year.