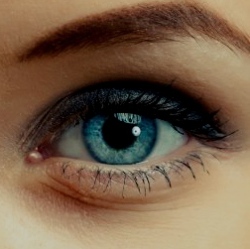 CastAR claim that their glasses can provide both virtual and augmented reality. It's been almost two years since we got to try out an early version of CastAR's mixed reality glasses. They were a crude prototype back then, specked with hot glue and bare chips that took one engineer 40 hours to solder.

Since then, its founders have cleaned up their design, launched a successful Kickstarter campaign, and have just sent out CastAR's first shipments. CastAR started as the pipe dream of two ex-Valve employees, Jeri Ellsworth and Rick Johnson, who began work on the project after getting laid off in 2013. The CastAR concept is different than Oculus or Google Glass, because it beams out a miniature virtual reality that users can interact with in the real world.

The glasses are equipped with a pair of small projectors and retroreflective screen used to create images. A built-in camera tracks the wearer's head position so the software can adjust to a 3D perspective in real time.

The video above imagines a world in which CastAR is used for urban planning, video games, and as a virtual desktop at home. Some of the concepts feel realistic, but there's no proof that all (like the first-person shooter) can actually be replicated.

An update on the project's Kickstarter claims all the demos in the video will be available for download soon, but there's no guarantee they'll look as good as the CG they show here.