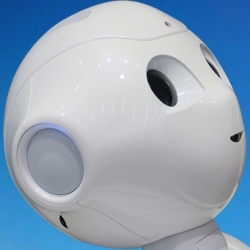 AI startup Bonsai has raised $7.6 million to grow its platform that simplifies open-source machine learning library TensorFlow to help businesses construct their AI models and incorporate AI into their business. Bonsai also announced the opening of an early access program to build and deploy AI models with the Bonsai platform.

The platform will focus on AI for fields like robotics but will also use AI to increase efficiency in supply chains in manufacturing and in industrial settings. Siemens will be among early users of the platform.

The $7.6 million funding round was led by Microsoft Ventures and NEA, with participation from Samsung, Siemens, and ABB Technology Ventures.

"Microsoft aims to democratize AI for all, Bonsai is executing on this vision by abstracting away the complexity of machine learning tools, enabling developers and enterprises to more efficiently program intelligence," said Microsoft Ventures VP Nagraj Kashyap, in a statement shared with VentureBeat.

"Their vision and focus make Bonsai a great addition to our AI Fund. Bonsai has the technology and team to drive positive societal and business impact, helping people and machines work better together."

The Microsoft AI Fund kicked off last December with its first investment in Montreal-based Element AI.

Microsoft Ventures also announced that it co-led a $3.5 million round of investment in news summary startup Agolo. Based in New York City, the company uses AI to summarize news for large media companies on Facebook or Amazon's Alexa.