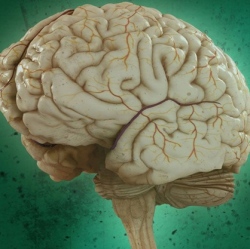 Robin Li, founder and CEO of Chinese online search giant Baidu, has proposed a state-level project on artificial intelligence (AI) systems called "China Brain" and hopes to gain support from the military, reports our Chinese-language sister newspaper Want Daily.

A delegate to the Chinese People's Political Consultative Conference (CPPCC), Li made the proposal during the annual meeting of the CPPCC in Beijing. The China Brain project will focus on four important research areas: intelligent human-machine interaction, big data analysis and prediction, smart medical diagnosis, smart drones and piloting technology, as well as robotics technologies for military and civilian use.

There have been AI projects around the world, including the Blue Brain Project, established by the Brain and Mind Institute of the Swiss Federal Institute of Technology in Lausanne (EPFL) in Switzerland in May 2005. It was a well-known AI research project attempting to create a brain by reverse-engineering the mammalian brain down to the molecular level and studying the brain's structure and functions. Several independent labs and universities in UK, US and Israel have joined the sub-projects as well.

China should participate in the AI research as soon as possible as Europe and the US have been developing the systems at a national and strategic level, Li said. Li, one of China's wealthiest people, hoped to promote the project on a national scale that includes government sectors such as the National Development and Reform Commission (NDRC) as well as the military who possess a great deal of resources and often plays a significant role in technological innovation.

Baidu has been running similar projects. The intelligence of its AI systems is equivalent to a three-year-old child, according to a claim made by Li in an interview last April.