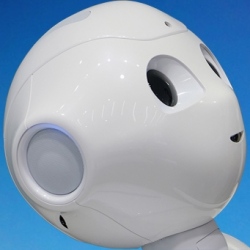 China Life and Baidu will set up a US$1 billion investment fund in Artificial Intelligence and Fintech. China Life on Thursday said it had teamed up with internet search company Baidu to form a 7 billion yuan (US $ 1 billion) private equity fund. China Life will invest 5.6 billion yuan while Baidu will cover the remainder.

The fund will invest in unlisted companies Involved in artificial intelligence (AI) and internet finance.

Baidu has invested heavily in artificial intelligence: Building image-recognition technology, investing in autonomous driving, launching digital assistants, similar to Apple's Siri, and even developing personal home robots. In May, the firm amended its mission statement to reflect the change in direction.

In July, Baidu said more than 50 groups have signed on to build and improve on Apollo, its autonomous driving platform, including top Chinese car manufacturers Chery Auto, Great Wall Motors and Changan Automobile, and even ridesharing company Grab Taxi. Foreign partners included Ford and Intel.

Of the 20 billion yuan ($3 billion) Baidu spent in research and development over the past two and a half years, the majority goes to AI.

In july, the Chinese government laid out a timeline on Friday for when it expects the country to become a global leader in Artificial Intelligence.

By 2020, China's AI technologies and research facilities will match other leading countries, said Li Meng, the vice minister of science and technology. Five years later, he expects "a big breakthrough," and then China should finally become the global "innovation center for AI" by 2030.

They set out goals to build a domestic artificial intelligence industry worth nearly $150 billion in the next few years.