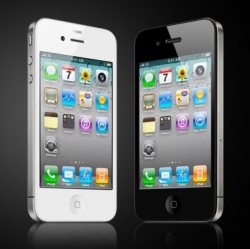 To counter concerns over iPhone sales and China, Apple this week released numbers related to the App Store's growth that demonstrate the impact China is having on its app store business. In July, it had its largest number of transacting customers with over $1.7 billion in billings.

In addition, the same month broke records for China, too, which also saw the largest number of transacting customers, Apple said. To date, the company has paid out $33 billion to App Store developers, it said, $8 billion of which was in 2015 alone. For comparison's sake, just over a year ago, Apple said it had paid $20 billion to developers.

And despite signs that it's becoming increasingly difficult to gain visibility in an App Store which today features over 1.5 million mobile applications and games available for download, the growth in new app releases shows no signs of slowing down.

China's outsized role on the mobile app ecosystem has been on display for some time, of course. In April, for example, China overtook the U.S. to become the number one source of iOS downloads, according to a report from App Annie. At the time, App Annie noted that China's App Store downloads had exploded in Q1 2015, growing at a rate of 30 percent year-over-year.

The trend was due to a growing install base of iPhone users in the country, a number of whom chose the iPhone thanks to the now-larger screen sizes of the iPhone 6 and 6 Plus. A preference for a larger screen size came about due to China's mobile-first nature; in the country, smartphone adoption exceeds PC adoption, meaning that many users carry out their tasks on phones instead of computers.

Apple also played into China's demand for iPhones by investing in its retail presence in the country. It expanded to 19 stores by April, up from just 8 in October 2013. And Apple has said it's on track for 40 stores in Greater China by mid-2016.

Meanwhile, by the second quarter of 2015, the earlier download growth in China began to heavily impact iOS revenue, too. During this time, China saw the biggest quarterly sequential gain in revenue share. This, in turn, helped the iOS App Store maintain its revenue lead over Google Play, despite the fact that Google Play downloads in the quarter were approximately 85 percent higher than on the iOS App Store, up from the 70 percent gap seen in Q1.

In other words, Apple's recent reveal that China had a good July in terms of transacting customers should come as no surprise to industry watchers.