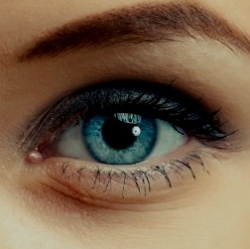 Alphabet's X announced today Glass Enterprise Edition (EE), an augmented-reality device targeted mainly to hands-on workers. Glass EE is an improved version of the "Explorer Edition", an experimental 2013 corporate version of the original Glass product.

On January 2015, the Enterprise team in X quietly began shipping the Enterprise Edition to corporate solution partners like GE and DHL.

Now, there are more than 50 businesses, including AGCO, Dignity Health, NSF International, Sutter Health, The Boeing Company, and Volkswagen, all of who have been using Glass to complete their work faster and more easily than before, the X blog reports.

Workers can access training videos, images annotated with instructions, or quality assurance checklists, for example, or invite others to "see what you see" through a live video stream so you can collaborate and troubleshoot in real-time.

The new "Glass 2.0″ design makes significant improvements over the original Glass, according to Jay Kothari, project lead on the Glass enterprise team, as reported by Wired. It's accessible for those who wear prescription lenses. A release switch allows for removing the "Glass Pod" electronics part from the frame for use with safety glasses for the factory floor. EE also has faster WiFi, faster processing, extended battery life, an 8-megapixel camera (up from 5), and a (much-requested) red light to indicate recording is in process.

But uses are not limited to factories. EE exclusive distributor Glass Partners also offers Glass devices, specialized software solutions, and ongoing support for such applications as Augmedix, a documentation automation platform powered by human experts and software, which frees physicians from computer work ("Glass has "brought the joys of medicine back to my doctors," says Albert Chan, M.D., Sutter Health), and swyMed, which gives medical care teams the ability to reliably connect to doctors for real-time telemedicine.

And there are even (carefully targeted) uses for non-workers: Aira provides instant access to information to blind and low-vision people.

A recent Forrester Research report predicts that by 2025, nearly 14.4 million U.S. workers will wear smart glasses.