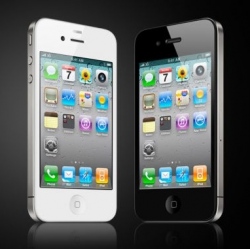 If you're holding out for the big-screened premium iPhone 6 that's so regularly been rumoured over the past few months, don't hold your breath. Production issues are said to have considerably delayed the smartphone, which may see the 5.5-inch model pushed back to a 2015 release from its expected Autumn 2014 slot.

Analyst Ming-Chi Kuo (who also recently suggested the iWatch would miss its scheduled release date) is pointing the finger of blame at the iPhone 6's hard-as-nails sapphire display. Yield rates have been low even for the 4.7-inch model, while issues with discolouration and touch insensitivity have affected the 5.5-inch edition more seriously:

Production bottlenecks on 4.7-inch iPhone 6 centre on the yield rate of in-cell touch panel and metal casing. As in-cell touch panel becomes larger in size, the edge of the panel may become insensitive to touch. Meanwhile, under new manufacturing process for the iPhone 6 metal casing, colour unevenness is an issue.

To soften the blow of the shortages, Apple is expected to cut the price of the iPhone 5S and iPhone 5C as the 4.7 inch model hits stores. But even the smaller edition may now ship in lower quantities than Apple had hoped for.