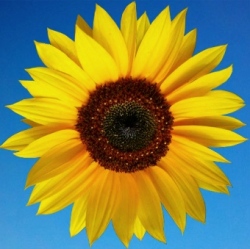 Solar and wind was responsible for 98 pc of new U.S power generation in the first two months of 2018. According to the Federal Energy Regulatory Commission's (FERC) "Energy Infrastructure Update," the overwhelming majority of new power plants were renewable energy projects.

As FERC reports, during these two months, 1,568 Megawatts of wind and 565 MW of solar power capacity were put into service, along with just 40 MW of natural gas. While President Trump and Energy Secretary Rick Perry have been promoting policies that favor fossil fuel generation over renewables, FERC reports that most of the big new renewable energy projects came online in states that voted for Trump.

These projects include the 170 MW Beaver Creek Wind Project in Iowa, the 168 MW Prairie Wind Project, also in Iowa, and the 81 MW Stuttgart Solar Project in Arkansas. The stunning and ongoing price drops in solar and wind have shifted the economics of new generation away from fossil fuels.