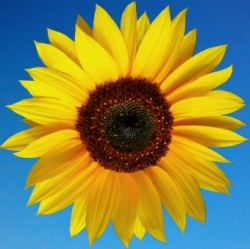 According to data released by Bloomberg New Energy Finance, a record $329 billion was invested in clean energy worldwide in 2015. Last year was also the strongest ever for installations of renewable energy capacity, with 64 gigawatts of wind and 57 gigawatts of solar power commissioned.

Given the relentless plunge in oil prices, now flirting with $30 a barrel, that seems counterintuitive: conventional wisdom says that cheap fossil fuels inhibit the growth of renewables.

In fact, though, the two are not directly related: oil is mostly used in the transportation sector, while solar and other clean energy sources are harnessed to make electricity. While oil's collapse has undoubtedly slowed the growth of the electric vehicle market, it doesn't necessarily weigh on the spread of solar arrays and wind farms.

What's more, even EV sales are rising: according to the most recent forecast from Navigant Research, global sales of light-duty EVs will grow from 2.6 million in 2015 to more than 6 million in 2024.

The other drivers of the clean energy boom include favorable government policies, falling prices for electricity from renewables, and the growing determination of businesses, particularly large multinational corporations, to limit their exposure to climate change risks and to adapt to a future in which carbon emissions are taxed or priced in some other fashion.

According to the Global Risks Report 2016, produced by the World Economic Forum, the No. 1 risk to global peace and prosperity is climate change. The dawning awareness of that risk among policymakers, CEOs, and consumers is ultimately the fundamental force behind the startling growth of the clean energy sector.