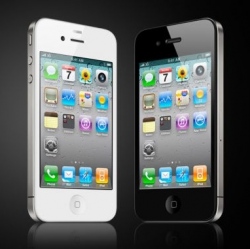 The Chinese Internet giant 21Vianet will launch a cell-phone network in Hong Kong early next year that will use a new trick to offer fast data downloads. When a phone on the network has a poor data signal, it will borrow the connection of a nearby handset with a stronger signal by linking with it over Wi-Fi.

The technology, an implementation of a technique known as mesh networking, may come to other countries, including the United States, soon after. Having devices share bandwidth can boost the download speeds by 50 percent or more, according to M87, the Austin, Texas, startup behind the technology. This could be especially useful in situations where cellular signals are weakened, for example, when someone is using a phone indoors, or in the shadow of a skyscraper.

M87 says two U.S. mobile carriers looking for ways to improve their mobile data coverage are also evaluating the technology. The company raised $3 million in investment earlier this year, including from its Hong Kong partner 21Vianet and from leading mobile chip company Qualcomm.

There's just one catch to this altruistic sharing of bandwidth: a device that donates its connectivity to another uses some of its battery life doing so. M87 CEO David Hampton says the penalty is small, and that a device will likely be configured to only share its connection if it has more than 60 percent of its battery life remaining. (See a video of M87's software boosting data rates in a Texas mall.)

A common scenario in which the technology could help would be a person at the back of a coffee shop, says Hampton. His or her phone could improve its data downloads by linking to the device of someone near the window, with a better signal from the nearest cell tower. Inside a building, devices can link up over distances of around 30 to 50 feet; outside that jumps to as much as 180 feet, says Hampton.