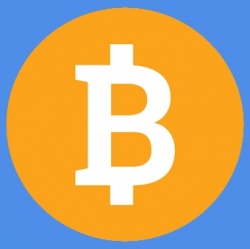 If transactions can be processed quickly, operations are much more efficient and will encourage more trust between transactors, This offers tremendous opportunities for small business to integrate processes and systems that will make their company more productive while reducing expenses.

Blockchain is a new technology that many SMB's have and need to take advantage of. This software acts like a decentralized database, providing a distributed ledger for digital transactions.

Cutting Costs on All Levels

Every business needs to find ways to cut costs and reduce expenses in supplies, delivery, security, customer relations, and everything else. Blockchain technology offers incredible opportunities for small businesses to lower costs and reinvest the proceeds in business expansion and growth. Companies involved in cross-border trades can do instant, safe, and secure wire transfers with little or no fees. SMBs will also profit from a system that allows them to have financial independence, and make cash transfer fast and efficient.

Smarter Supply Chain

The supply chain is the lifeblood of most businesses. Companies are constantly faced with the challenge of coming up with ideas that will allow them to deliver goods and services to their customers, at record time. Many current supply chain systems present many challenges, primarily because of the challenge of managing hundreds of stages and scores of geographical locations, making it hard to trace activities and operations. Blockchain eliminates this problem by offering a ledger system accessible in the public domain so that every transaction can be traced to the source. Also, useful information about the operation like dates, quality, price, state of the product, and more will be made openly available. With these capacities and other possibilities still being researched, blockchain promises to transform supply chain and forever change the way we produce, market, and consume goods and services.

Many people are talking about the unique possibilities that cloud storage provides. Now, there is a term called blockcloud, which is cloud storage simplified and powered by the blockchain technology. Blockchain cloud is thin, so it is ideally suited to run programs like smart contracts. The technology is decentralized, unbundled, and democratized, and not necessarily a replacement for traditional cloud computing. Blockchain cloud is also cheaper, offering more storage capacity 300 times than traditional cloud computing.

More Transparent Insurance Industry

The concept of insurance has been around for centuries, helping businesses to spread risk and avoid total loss. Blockchain is here even to make it better, and the current insurance industry is taking notes, implementing, and building. Blockchain will make insurance more attractive, open, and resourceful, which can help small businesses become more productive and enjoy greater benefits from business insurance quotes and policies.

Blockchain will make government bureaucracy and geographical locations irrelevant in microinsurance by improving trust between peers and by offering a simple transaction system. The smart contracts in blockchain are empowered to make quick and automatic payments to policyholders in case of a disaster. People from different parts of the world can also buy insurance policies through an efficient cross-border risk pool delivered by digital currency.

Good days are ahead for small businesses. Blockchain technology, just like the internet, will change the landscape for good and usher in a new era of trust, transparency, accountability, and resourcefulness. Right now there are even more original blockchain based technologies in the research and development stages and ready to disrupt many industries.