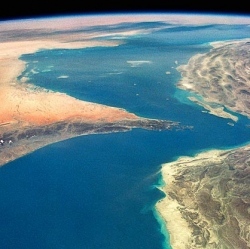 Virgin Galactic is working on the new version of its SpaceShipTwo space place, and will be ready to show the world early next year. Branson expects that the new craft, the first shown off by the company since an accident claimed the lives of one of its pilots, will be unveiled in February 2016, with test flights to begin soon after.

"The last 12 months everyone's worked incredibly hard," Branson said in an interview. "We're very much back on track now."

The news comes a year and three days after a Virgin Galactic pilot Michael Alsbury was killed during a test flight of the company's SpaceShipTwo craft. Another pilot, Peter Siebold, was seriously injured in the crash, and Branson said that for 48 hours after the accident he "really wasn't sure whether we should carry on." But Branson reaffirmed his commitment to space travel earlier this year.

"When this story is told in years to come, I believe alongside the bravery of Mike and the incredible tale of Pete's survival, will stand the story of the commitment, loyalty, and passion of the world's first private astronauts," the billionaire wrote in January. "Virgin Galactic goes on, with an unwavering commitment to safety and a renewed sense of purpose."

Branson has been accused of being too aggressive with his Virgin Galactic timetabling in the past. A report by The Wall Street Journal last year claimed that the private space company's management set unrealistic deadlines, didn't take technological problems seriously, and ignored feedback from employees.

It has already signed up some 700 space tourists, but Virgin Galactic may have had to move faster because the private space travel market is becoming increasingly crowded, with Elon Musk's SpaceX scoring many of the headlines with successful rocket launches and partnerships with major space agencies.

George Whitesides, Virgin Galactic's CEO, told Mashable that the company was able to go "full speed ahead on finishing the build for the second spaceship" even in the wake of last year's accident, but Branson says he won't rush to get SpaceShipTwo in the sky for commercial flights. "That's one thing I'm never going to be in a hurry on," the tycoon said in reference to Virgin Galactic's inaugural public flight. "We just have to see how it goes."