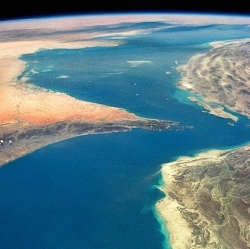 Richard Branson's space company says it is boosting the capability of its satellite launcher. The Virgin Galactic rocket will be air-launched in a similar way to the firm's proposed tourist spaceplane, from under a carrier jet. But by having its own dedicated carrier, the satellite launcher's performance can be improved.

The aim now is to loft payloads up to 200kg into standard orbits, instead of the previously stated 120kg. And it should be possible to get 400kg into some other, lower orbits. Virgin Galactic intends to debut the liquid oxygen/kerosene rocket in 2016 or 2017 for a price of under $10m.

"This is customer-led; we've been talking to the market about what they wanted, and it's this new capability," said CEO George Whitesides. "And what we hear from industry is that if we had this capability right now, we'd be selling [launches] like hot cakes," he told BBC News.

The extra performance in the rocket, which is dubbed LauncherOne, comes from stretching its tanks to hold more propellant. This increases the mass and length of the rocket (from just over 15m to nearly 20m). And in order to handle that, Virgin Galactic will need a more capable carrier jet than the one designed to lift the tourist spaceplane to its launch altitude.

Mr Whitesides says this is in the process of being acquired, but he will not divulge at this stage if that means merely a bigger version of the tourist carrier or a completely different design altogether. One of the implications of the change is a larger volume under the clamshell fairing that houses the satellite payload on its ascent to orbit. Virgin executive AC Charania said this was almost as important as the extra mass capability.

"We're challenging satellite operators to think about what you could do with that extra volume. You could get a very interesting telescope in there for Earth observation, for example.